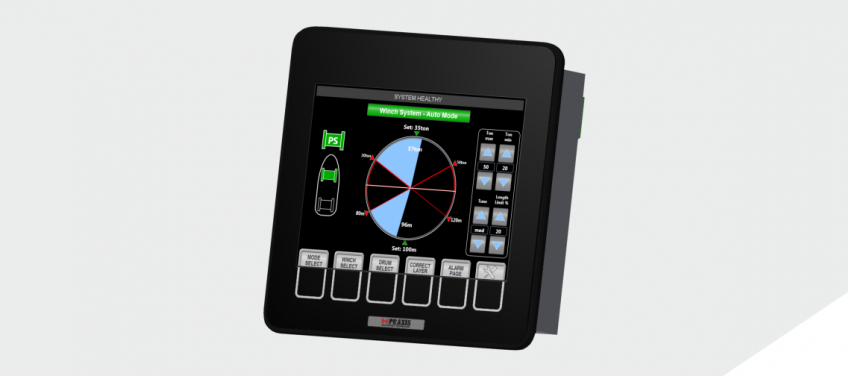 Energy Management system
Energy Management System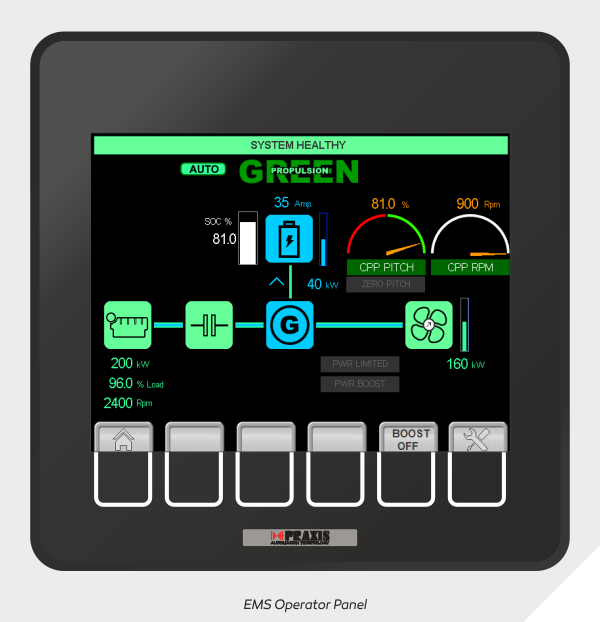 The Mega-Guard Energy Management System (EMS) is the brain of a total Mega-Guard electric propulsion solution. The EMS allows for automatic electric energy source selection both in full electric, serial hybrid and parallel hybrid propulsion configurations. Mega-Guard EMS controls the maximum power which flows to the electric propulsion motors as well in order to avoid overload situations of the Electric Energy Storage and/or the DC bus Generators. In addition the Mega-Guard EMS controls the charging of the Electric Energy Storage either by the DC bus Generators or by shore power. The Mega-Guard EMS is connected through a redundant Ethernet network to the following Mega-Guard electric propulsion products:
Propulsion Control System
High Power Inverter for following applications:
- Electric Propulsion Motor drive from DC bus
- Electric Steerable POD drive from DC bus
- DC bus Generator drive to DC bus
- AC grid generation from DC bus
- Shore power to DC bus conversion
- DC/DC conversion
- Electric Fin Stabilizer from DC bus
Electric Energy Storage with built-in BMS
Mega-Guard EMS can be extended with the following independent Mega-Guard automation and navigation products:
Vessel Management System
Power Management System
Fire Alarm System
CCTV Video Distribution
Ship Performance Monitor
Fleet Management System
Integrated Navigation System
Heading Control System
Propulsion Control System
Dynamic Positioning System
BNWAS Watch Alarm System
Navigation Light Control
Wiper Control System
Mega-Guard EMS for a ship with two main thrusters consists of two EMS Operator Panels with built-in controller for flush mounting in bridge console.
Portside and starboard side propulsion have each their own independent Mega-Guard EMS. The EMS Operator Panel is equipped with a 5.7" touchscreen and a built-in controller. All data regarding consumers and producers are displayed on the EMS Operator Panel. Mode selection pushbuttons are available as well on the EMS Operator Panel. The EMS Operator Panel contains a project specific control strategy in order to control the consumers and producers. Communication in between all Mega-Guard electric propulsion systems is through the redundant Ethernet network. As all Mega-Guard products are built-up from the same technology, a transparent and trouble free control strategy can be implemented in standard IEC61131 language. The EMS Operator Panel is available in two versions: with a metal front for commercial ships and with a highly esthetic glass front for mega yachts.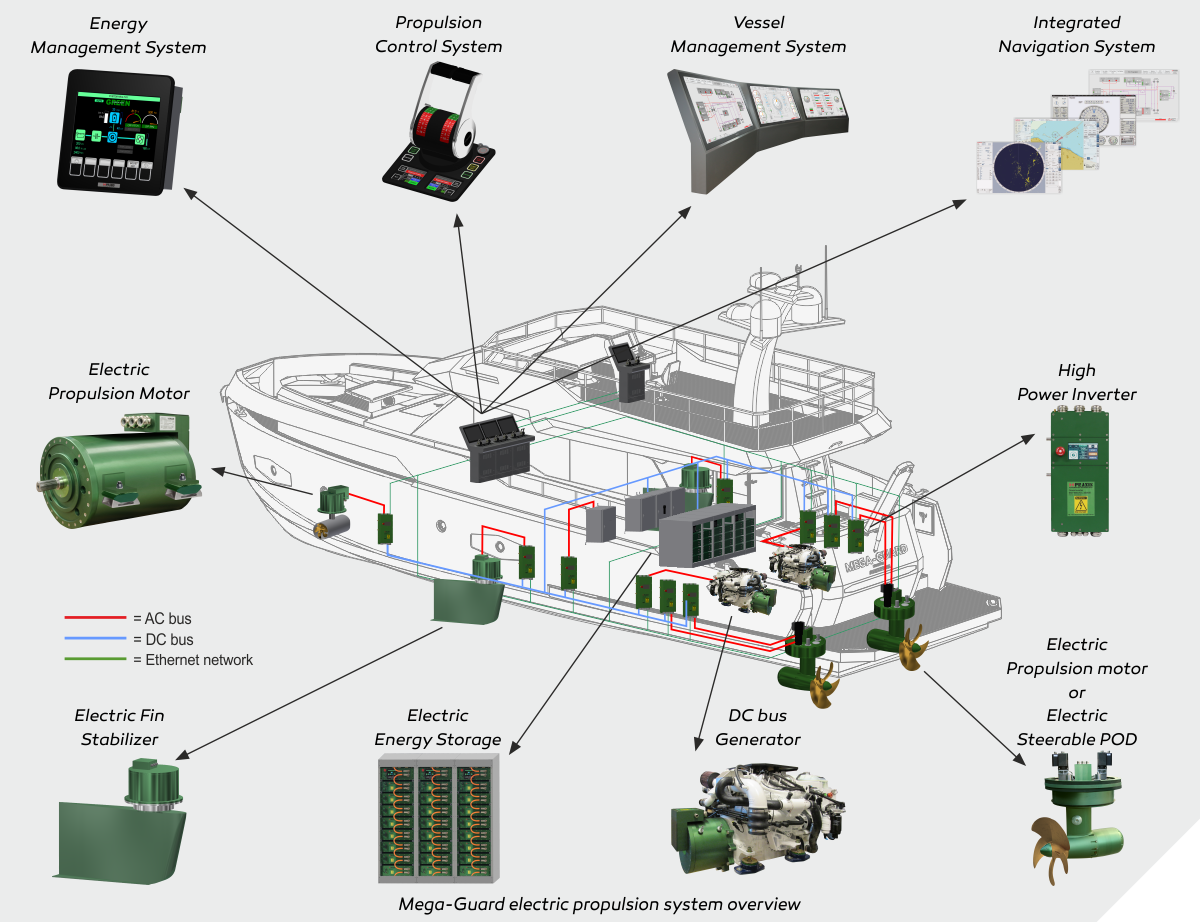 The Propulsion Control System (PCS) fully automates remote control from the bridge of the Electric Propulsion Motors. In case of parallel hybrid applications, the combustion propulsion engine is controlled as well and automatic change over from electric propulsion motor (low power) to combustion propulsion engine (high power) is fully supported. The PCS provides steering functions as well with the application of Electric Steerable POD. PCS operator modes are adapted for every application.
View a list of our worldwide sales and service network.