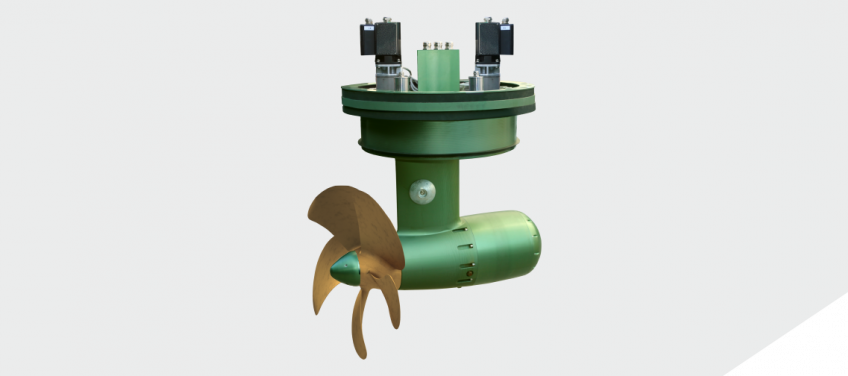 Electric Steerable POD propulsor
Electric Steerable POD propulsor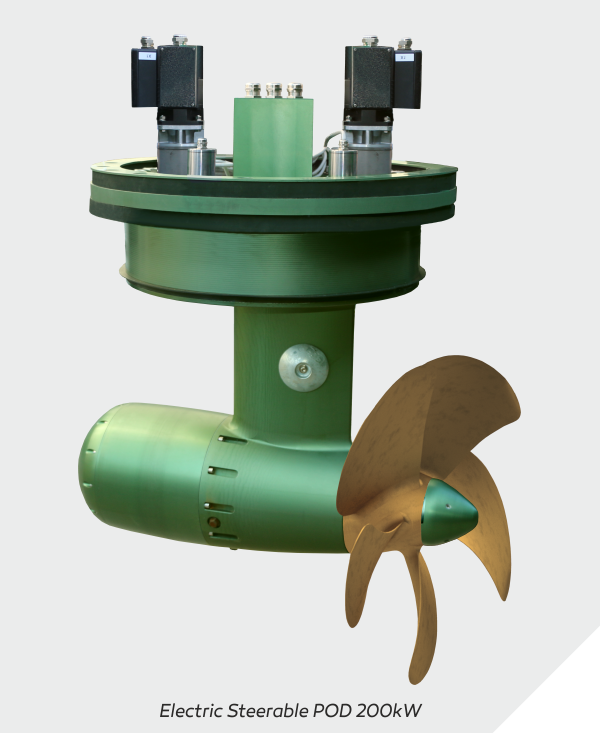 The Mega-Guard Electric Steerable Pod (ESP) thruster is designed as a highly efficient fit and forget propulsor that additionally saves a lot of engine room space. In fact, due to its low height the Electric Steerable POD can be mounted in almost any location.
Up to two electric steering motors are mounted on top of Mega-Guard ESP for reliable and fail safe steering. The ESP electric propulsion motor is controlled by a Mega-Guard High Power Inverter (HPI) and the steering motors are controlled by a low power version of HPI. These HPI's can be mounted on top of the Electric Steerable POD for simplified and trouble free installation. High Power Inverters are connected directly to DC Bus and to Ethernet communication lines.
The Mega-Guard ESP's are available in sizes in between 50kW and 600KW. The highly efficient permanent magnet electric motor increases efficiency to support a green environment.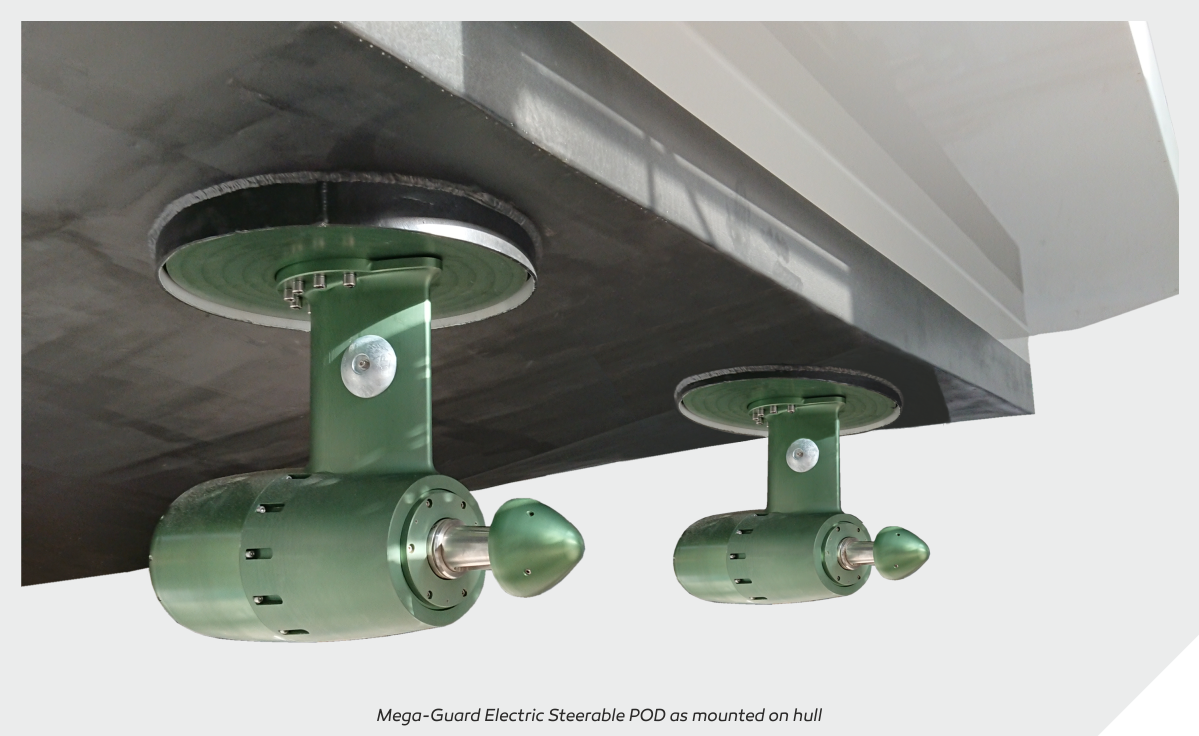 ---
View a list of our worldwide sales and service network.