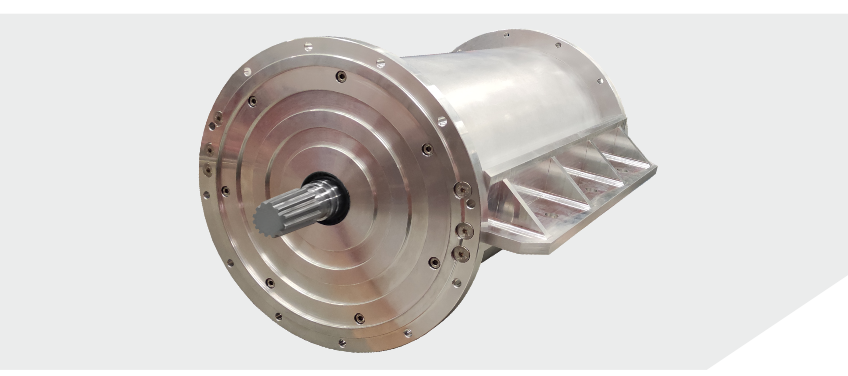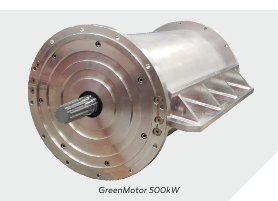 Mega-Guard GreenMotor is a highly efficient permanent magnet motor for ship's propulsion and generator applications. GreenMotor is able to directly drive the propeller shaft in full electric or serial hybrid projects. Mega-Guard GreenMotor can also be used in combined motor and generator applications where GreenMotor is connected to a hybrid gearbox of a combustion engine or directly inline with the propeller shaft. In this parallel hybrid application Mega-Guard GreenMotor can be used as a propulsion motor (discharging the batteries) with stopped combustion engine and it is used as a generator (charging the batteries) when the combustion engine is powering the propeller.

Electric propulsion is applied in case of requirements regarding zero emission, better manoeuverability and/or
less fuel consumption for vessels with large difference in sailing profile. Silent running is another application of
electric propulsion in combination with Mega-Guard GreenBatteries electric energy storage.

GreenMotor is controlled by other Mega-Guard products: GreenInverter, Propulsion Control System, Energy
Management System and/or GreenGenerator. Various sizes of GreenMotor are available to suit all projects for full electric, serial hybrid or parallel hybrid propulsion.
Mega-Guard GreenMotor is available in 3 different diameters and with variable length in order to suit propulsion applications ranging from 160Nm to 25500Nm (20kW to 2890kW depending on nominal RPM).
Hollow shaft versions are available in order to support mounting of GreenMotor inline with propeller shaft.
In addition, Mega-Guard GreenMotor is available with a built-in planetary gearbox in order to suit applications with high power (up to 2400kW) and direct propeller drive at low RPM (250 - 600).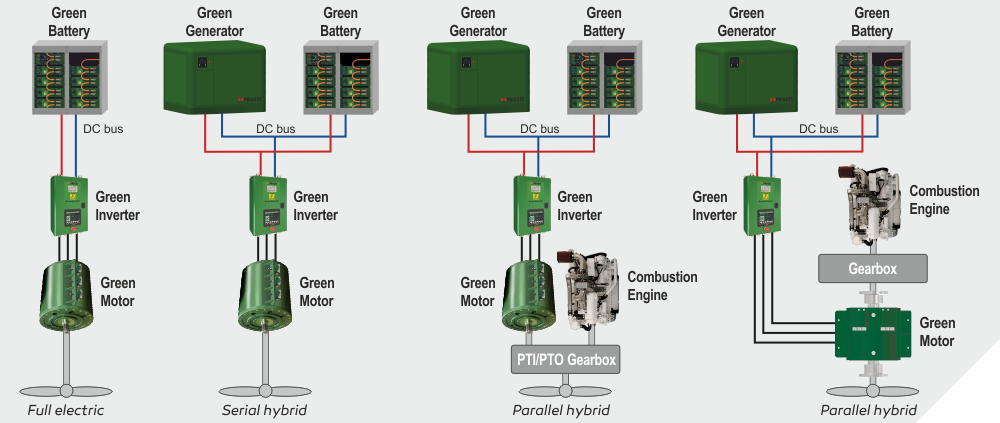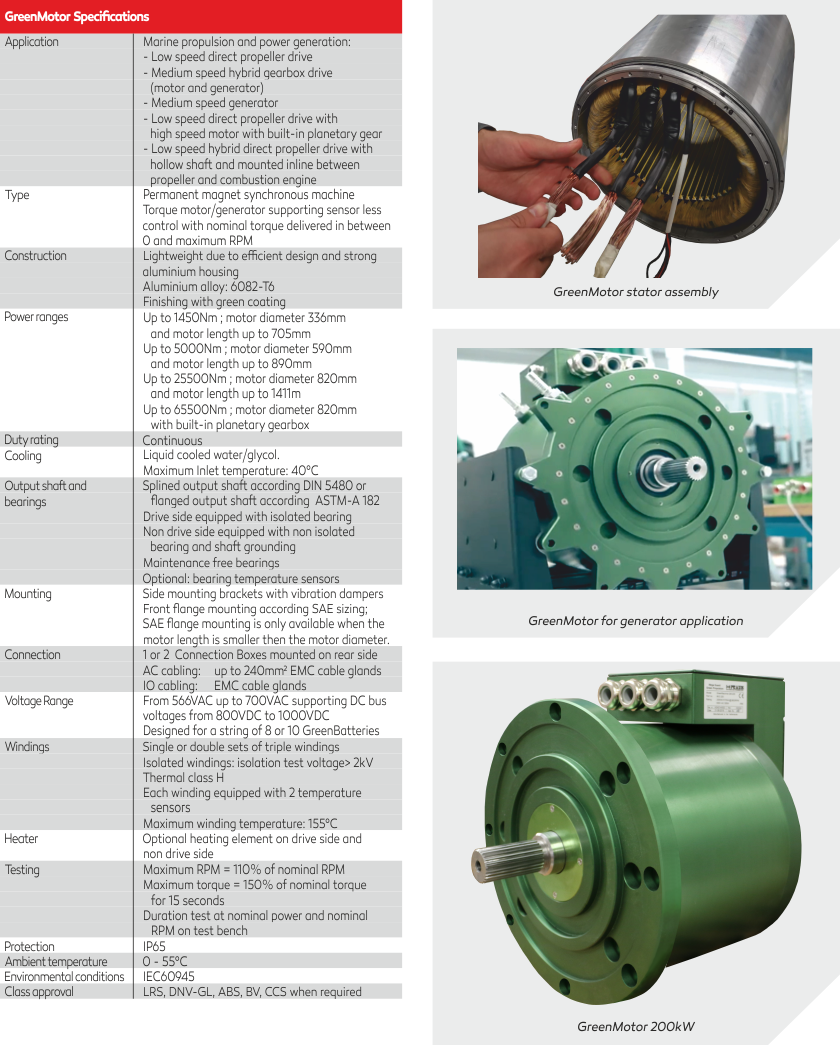 Features EMG-336d series: 160Nm to 1450Nm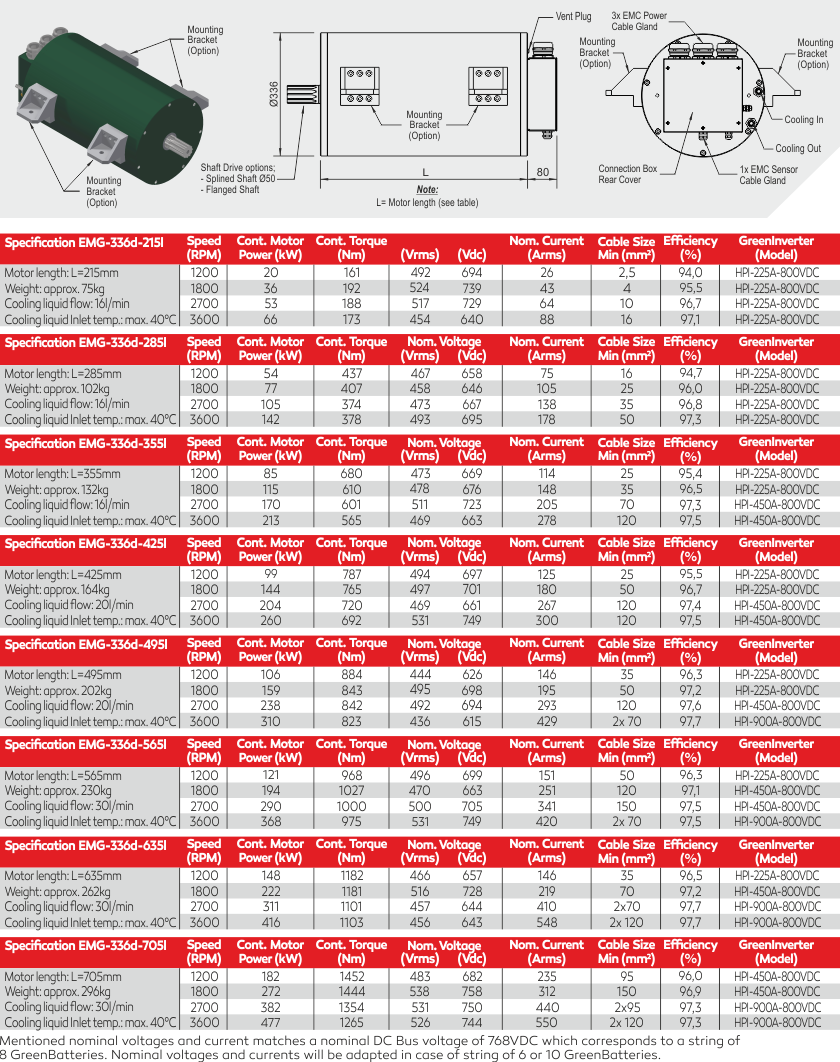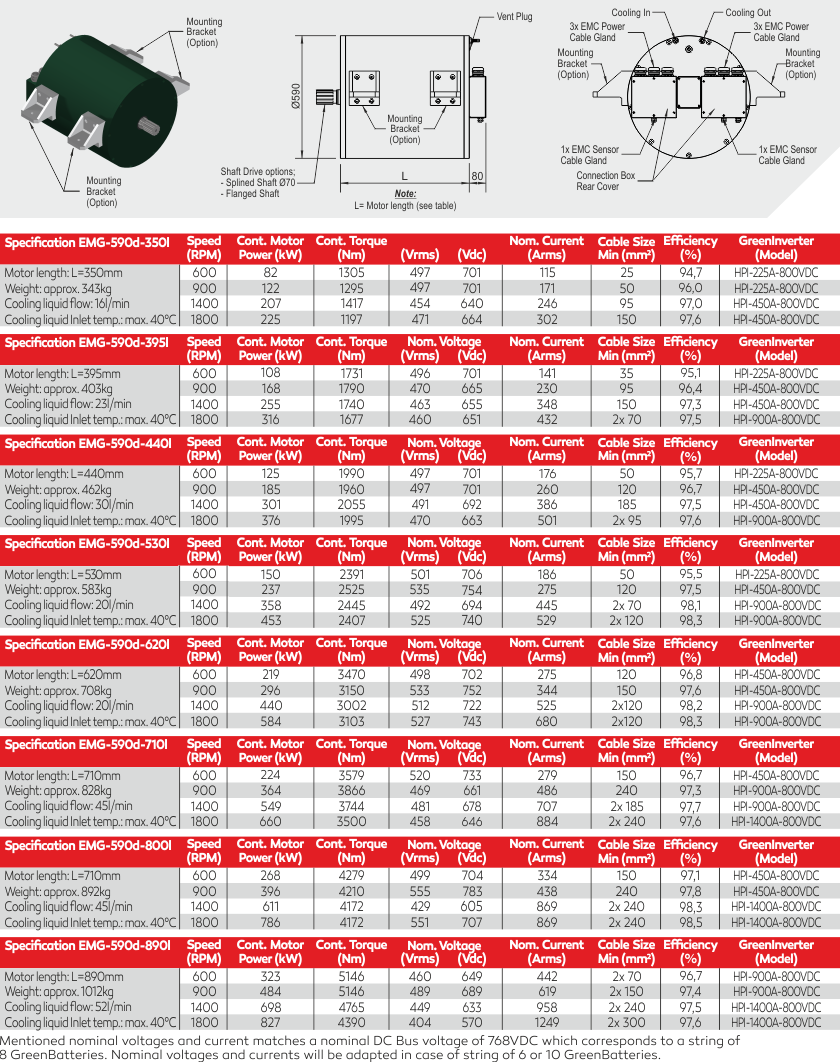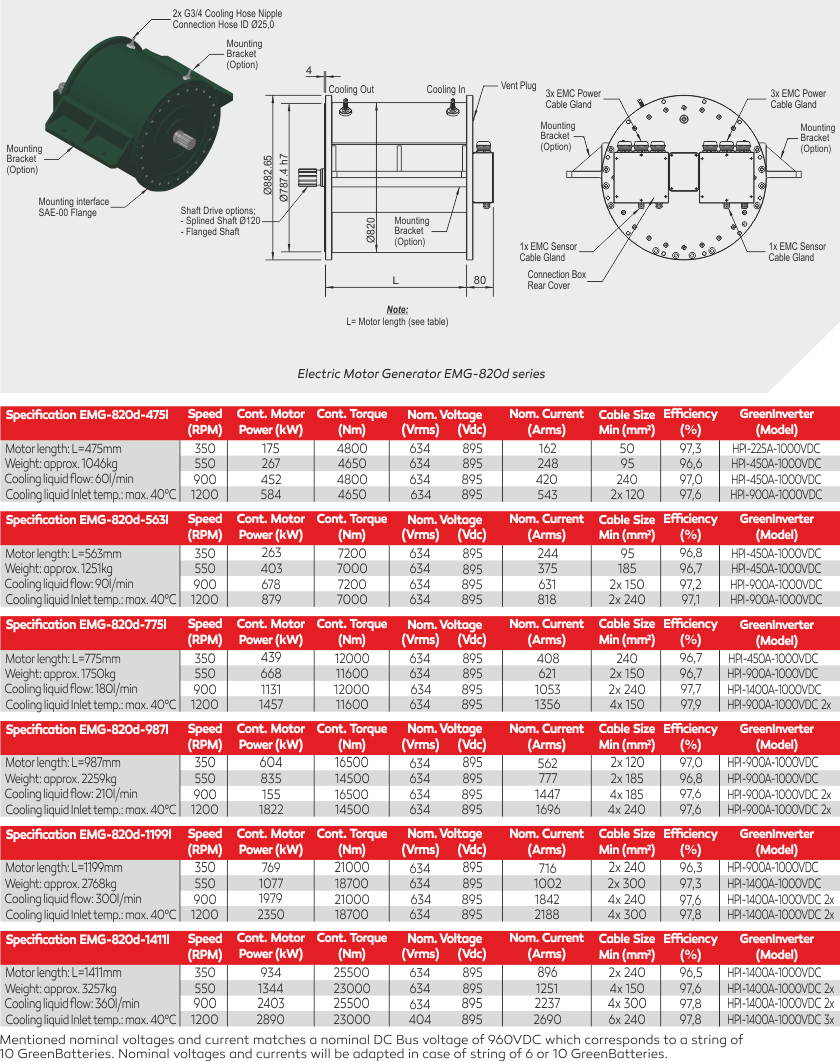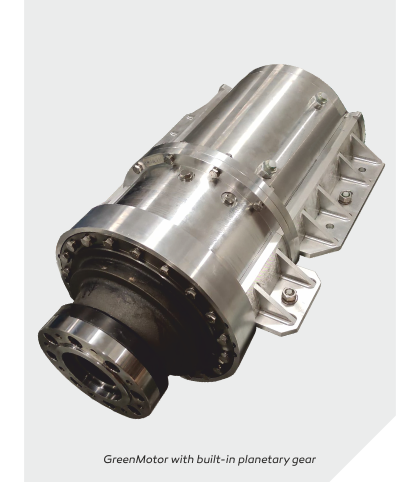 Electric propulsion motors for direct propeller drive have highest reliability due to their simple construction. The drawback however is the heavy weight and consequently they are much more expensive than equivalent powered high RPM electric motors. Basically there are two solutions when using a high RPM electric motor for ship's propulsion:
In parallel hybrid application: connect the electric motor via a PTI/PTO connection to the hybrid gearbox of the combustion engine.
In direct propeller drive application: apply an electric motor with a gearbox
GreenMotor is available with built-in planetary gear for direct propeller drive. The electric motor is designed for a nominal RPM of e.g. 3600 and via a reduction ratio of e.g. 6x the propeller shaft is driven with 600RPM. This combination is more light weight and less cost than a direct drive GreenMotor. The drawback is that more mechanical components are used and the total efficiency is about 2.5% lower. Please consult factory with your requirements and we will offer a suitable solution.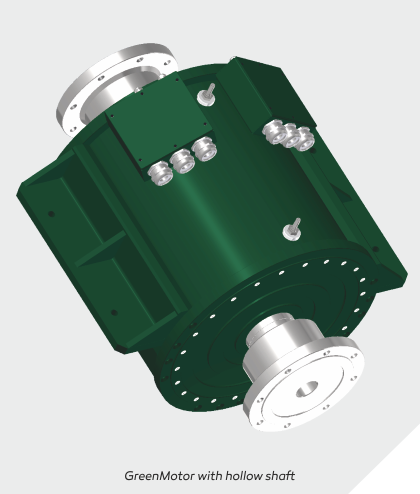 Many ships want to transfer to hybrid propulsion without modifying the propulsion traintoo much. The combustion engine with gearbox is frequently not suitable for parallel hybrid application as a suitable PTI/PTO connection is not present. A low RPM electric motor can be mounted in line with the propeller shaft. In this case the electric motor shaft must be suitable for carrying the load of the combustion engine as well. Electric motor shaft size should be at least equivalent to propeller shaft size. GreenMotor is available with a hollow shaft supporting a shaft of sufficient thickness. Example: EMG-590d series can be delivered with a flanged 150mm diameter shaft on both sides for low RPM direct propeller drive projects up to 323kW. Please consult factory with your requirements and we will offer a suitable solution.
View a list of our worldwide sales and service network.