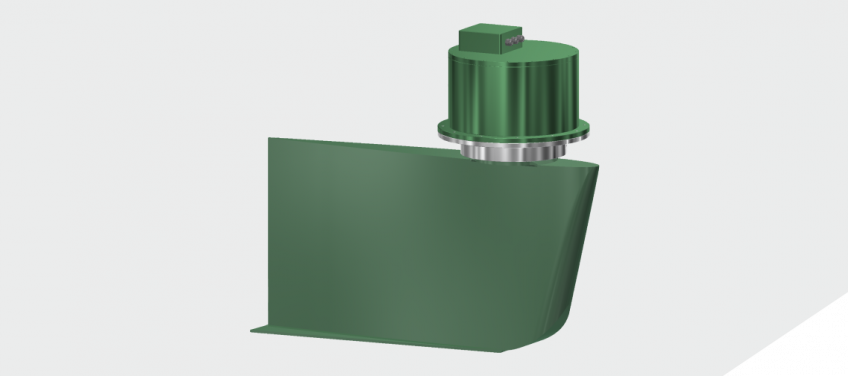 Electric Fin Stabilizer
Electric Fin Stabilizer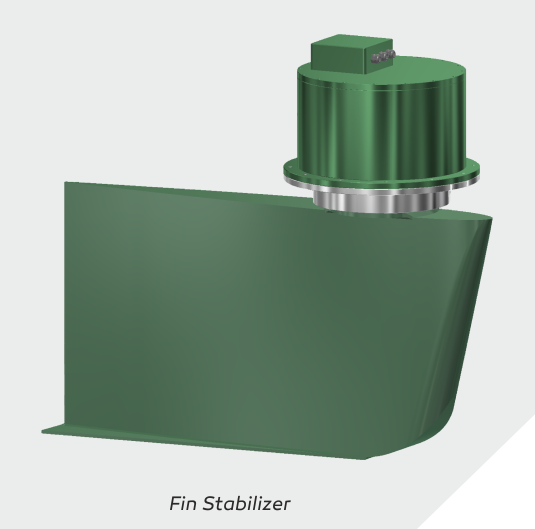 The Mega-Guard Electric Fin Stabilizer (EFS) provides comfort to the ship by active controlling a portside and starboard side mounted fin in order to reduce rolling of the vessel. Mega-Guard EFS is a full electric system and the fins are driven by a permanent magnet motor with integrated gear. The fins are available for ships ranging 18 to 50 meter and vary in size in between 0,6m² to 2.5m². The Electric Fin Stabilizer works at every speed and it includes a zero speed mode and an anchor walk prevention mode. The EFS is operated through a user friendly 5.7" touchscreen for intuitive operation and monitoring. The EFS Operator Panel is available in two versions: with a metal front for commercial ships and with a highly esthetic glass front for mega yachts. Mega-Guard EFS is designed for quiet operation and low power consumption. The Electric Fin Stabilizer is powered from DC bus voltages in between 384VDC and 960VDC.
electric stabilizer with fins for any speed
zero speed and anchor walk prevention included
ultra quiet and low power consumption
for vessels in between 18 and 50 meter length
fin sizes from 0,6 to 2.5m²
small inside installation space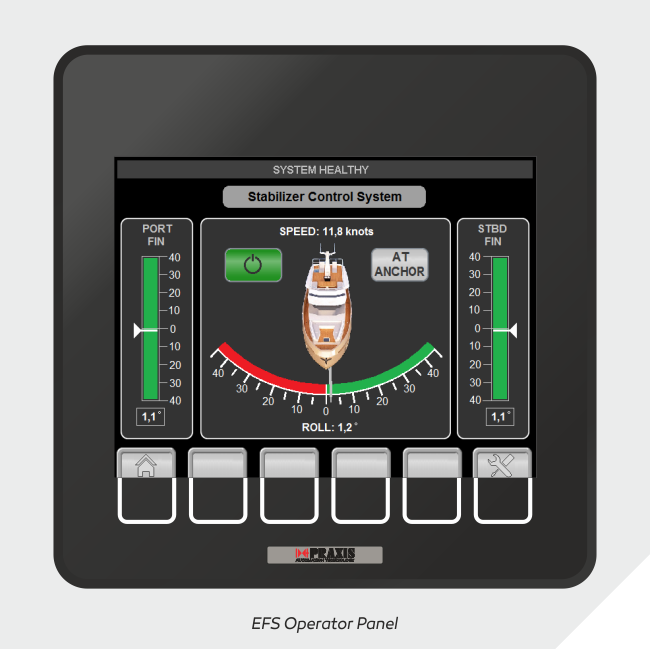 The Mega-Guard EFS system consists of the following items:
2x Fin Stabilizer; one for portside and one for starboard side
2x High Power Inverter for driving and position control of the electric motor
HPI Operator Panel with a 5.7" touchscreen and built-in controller
Roll and pitch sensor connected to the HPI Operator Panel
The Fin Stabilizer consists of the following parts:
Electric Motor with gear
Hull Mounting Flange
Fin
The Hull Mounting Flange is welded into the hull and bottom side of flange is flush with bottom side of hull. The Electric Motor will be placed on the flange and fastened with 12 x M10 bolts. The fin is bolted to the Electric Motor from bottom side. Two versions are available; one for fin sizes up to 1m2 with a SAE2 flange and one for fin sizes up to 2.5m2 with SAE1 flange.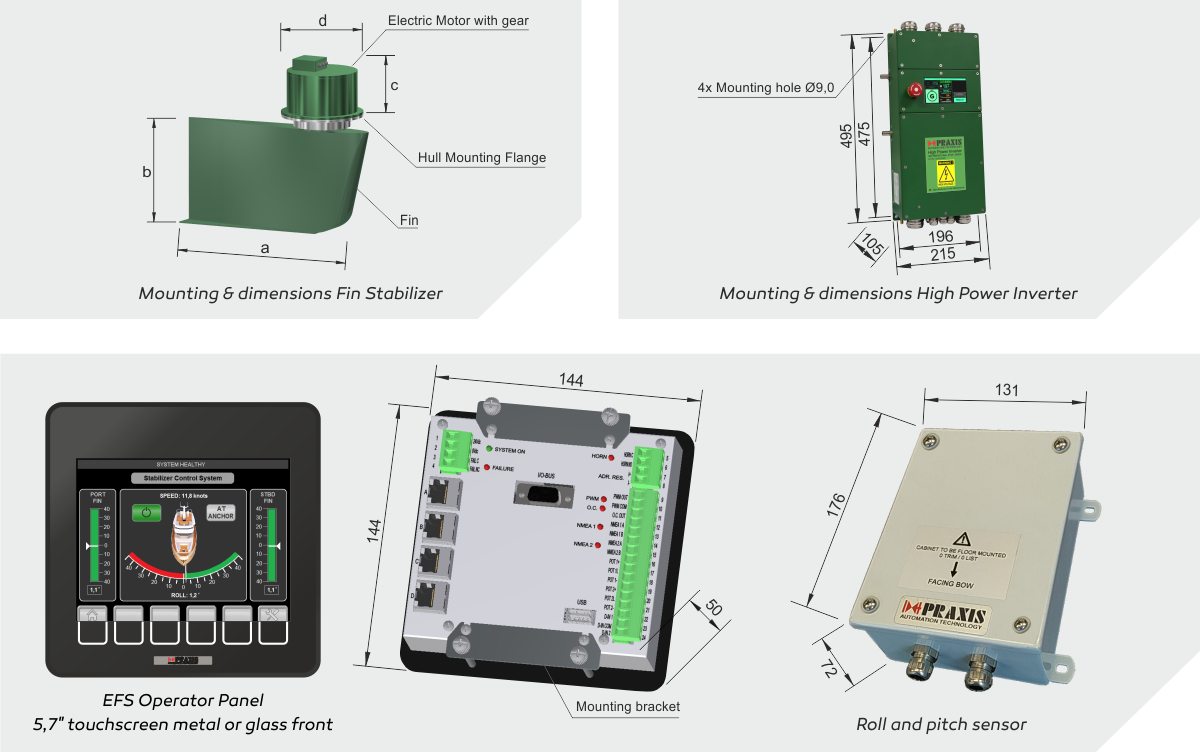 View a list of our worldwide sales and service network.