Ship Performance Monitor
The Mega-Guard Ship Performance Monitor measures and displays the actual fuel consumption with the actual power delivered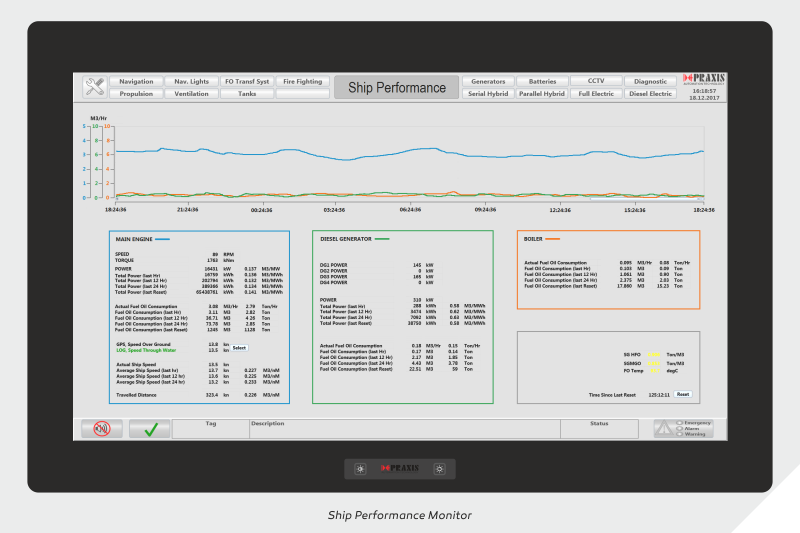 The Mega-Guard Ship Performance Monitor (SPM) measures and displays fuel consumption, power, speed and distance travelled on an Operator Workstation. In addition, Mega-Guard SPM calculates and displays time and trip based performance data in order to provide a detailed overview to the operator. The ship operator is able to make a judgement with Mega-Guard SPM regarding increase of hull resistance over time in order to plan hull maintenance intervals by comparing data of a recent trip to data of previous trips. In addition, the Ship Performance Monitor helps the operator to realize IMO legislation SEEMP (Ship Energy Efficiency Management Plan). The Mega-Guard SPM can be supplied as an integrated part of the Mega-Guard Vessel Management System or as a stand-alone system.
The Ship Performance Monitor has the following features for main engines, diesel generators and/or boilers:
Continuous and time based fuel consumption, torque, power, speed and distance measurement
Calculation of absolute and normalized fuel consumption
Averaging fuel consumption e.g. of the last 24 hours
Fuel consumption per NM and per trip
Remaining days fuel
History data recording and display capability
History data retrieval via USB- or Ethernet file transfer
---

The Ship Performance Monitor makes the calculation, display and storage of data based upon data as measured by sensors.
Fuel consumption : measured by a fuel flow meter and compensated for temperature
Main engine power : measured by shaft torque and power meter
Generator power : measured by the supplied electrical power for each generator
Speed : measured by GPS (speed over ground) and/or by speed log (speed through water)
Distance : measured by GPS
The Mega-Guard Ship Performance Monitor interfaces these sensors via a Ship Performance Controller or through the Mega-Guard Vessel Management System. The Ship Performance Controller is available with hard wired inputs, serial communication lines (NMEA-0183 or MODBUS) and Ethernet interfaces.
A typical stand-alone Mega-Guard SPM consist of:
Operator Workstation with TFT size ranging from 10"to 55"
Ship Performance Controller
Main engine shaft torque meter
Fuel oil flow meters
Interface to GPS and speed log
The Operator Workstation and the Ship Performance Controller can be omitted in case the Mega-Guard SPM is integrated in Mega-Guard VMS.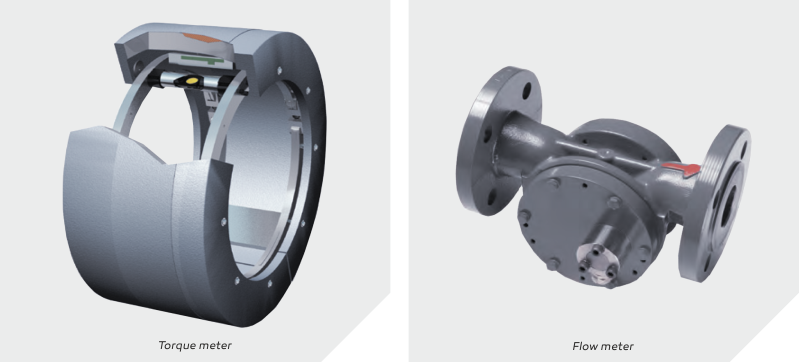 View a list of our worldwide sales and service network.