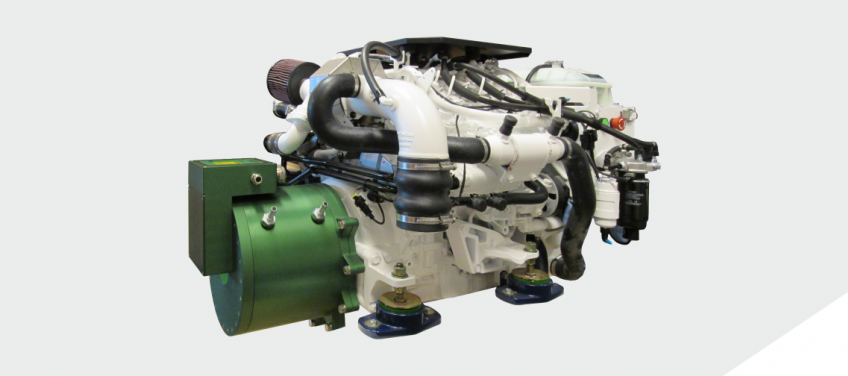 GreenGenerator
GreenGenerator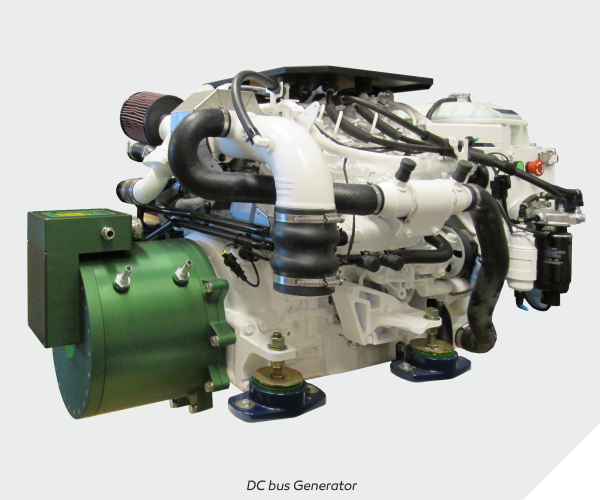 The Mega-Guard DC bus Generator (DCG) is a highly efficient diesel engine coupled to a permanent magnet generator for power generation. The electric power is converted to DC bus by a Mega-Guard High Power Inverter (HPI). The Mega-Guard HPI controls and monitors the diesel engine as well. This means e.g. that starting, stopping, RPM setpoint and monitoring of the diesel engine are controlled by the HPI. In this way a highly efficient and light weight electric power generator plant with DC bus connection is realized. The highly efficient permanent magnet generator consist of a Mega-Guard Electric Propulsion Motor which is used as a generator in this case.
The generator is directly coupled to the flywheel of the diesel engine. The Mega-Guard DCG is available in power ranges from 140kW to 400kW. Multiple Mega-Guard DCG's can be connected to the DC bus in order to increase power and to add redundancy.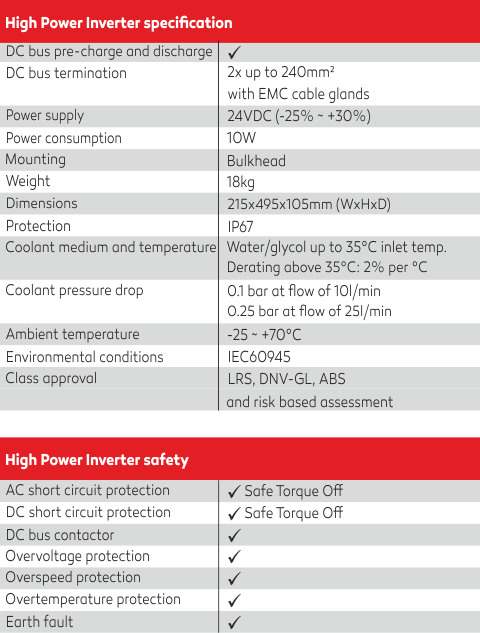 Mega-Guard DC bus Generators are available in various DC bus voltages ranging from 384-960VDC nominal. Light weight DCG's are available for light duty commercial applications with running hours of up to 1500 hour per year. Heavy duty Mega-Guard DCG's can be selected for heavy duty commercial applications with unlimited hours of use.
Mega-Guard DCG's are built-up with modern diesel engines with low fuel consumption. The light duty commercial and light weight DCG's have a 4 or 6 cylinder engine with common rail injection system and a 12VDC starting and alternator system. The speed is variable depending on load and it has a maximum of 3800RPM.
The heavy duty commercial diesel engines are built up with a 6 cylinder 10l or 12l engine and a 24VDC starting and alternator system. The maximum RPM is 1800 with variable speed and the DC bus Generator is designed for continuous running.
Mega-Guard DCG is built-up with the following components:
diesel engine
permanent magnet generator
High Power Inverter (HPI) with DC bus connection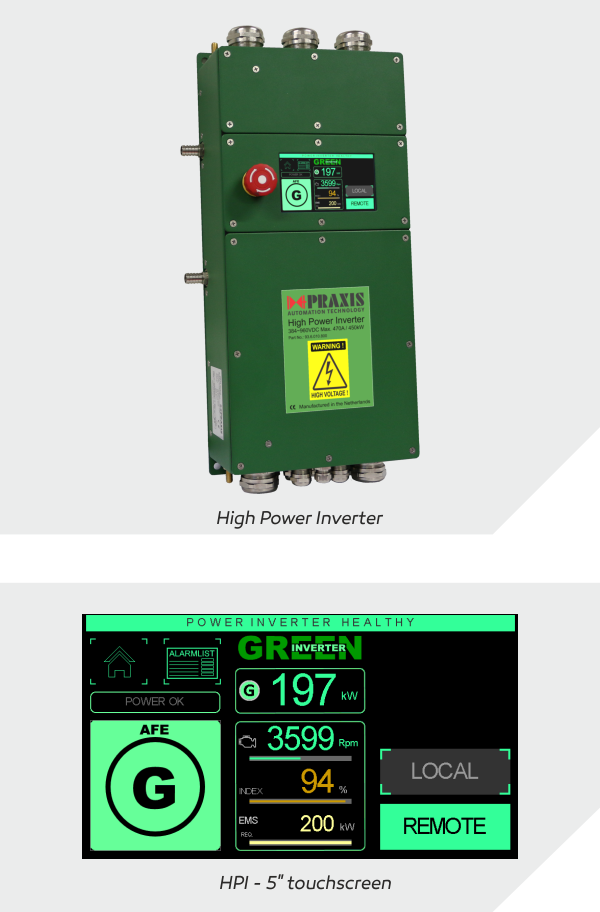 The diesel engine is controlled and monitored by Mega-Guard HPI as well. The HPI is equipped with a 5"touchscreen for local operation and monitoring of the Mega-Guard DCG. On the touchscreen the following parameters are displayed:
local or remote control
diesel engine running or stopped
delivered power in kW
RPM
loading percentage
number of running hours
In addition , the HPI contains an Emergency Stop pushbutton in order to force diesel engine stop and to disconnect the HPI from DC bus.
Mega-Guard DCG's have two independent cooling systems. The diesel engine is seawater cooled and includes a seawater pump The HPI is connected to an independent cooling system based upon water/glycol.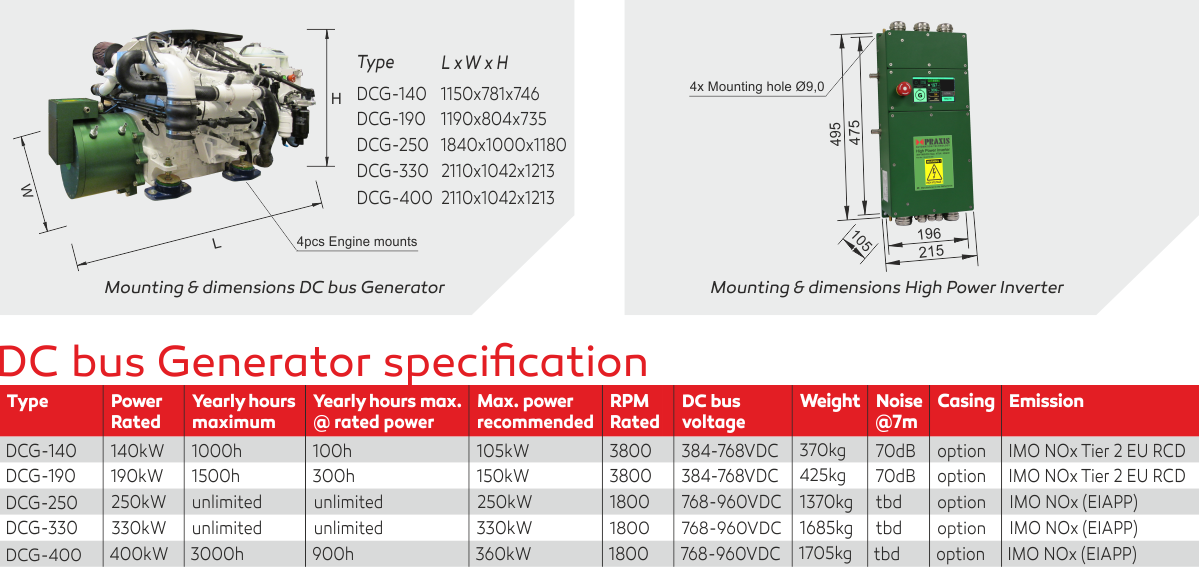 View a list of our worldwide sales and service network.